A freelance software developer is a person who works outside the employee status of a company. Usually a freelance software developer works from his/her home using a single computer and an internet connection. Many people looking for a designer/developer to work for their web design and/or web development projects look forward to work with a freelance designer or developer mainly for cost advantages. However there are a number of risks associated with a freelance designer/developer and knowing them in advance will help you make the right decision for your web design or web development needs.
Trust Factors
If your website or web application is likely to take long time (usually more than a month for a single person) and you may need maintenance/updates to your website from time to time, engaging a freelance developer could be very high risk as they will be directly impacted by the risks or issues faced by the freelancer. For example, if the freelancer goes out on vacation or falls sick, your project will come to a standstill even if you don't want it. Changes in the personal situation of the freelancer such as a marriage, divorce or relocating to a new place would put your project and investments at stake.
Quality of Work Issues
In most cases, freelance developers work from home with the intention of earning a few more bucks over his/her primary income. They may not be able to devote enough time to your project as a full-time software developer would do. Therefore, your project is more likely to take long time to complete. Since freelancers work individually, they face problems troubleshooting complex issues while programming as there is no one else nearby to help them. Being in the home environment also means that they are prone to divert time to time from your working on your project to various household chores or get involved in family things. In addition, since a freelancer is his/her own boss, they usually do not follow coding standards which are strictly imposed in a software development company. There is no one else to test the code they have written, eventually you have to take up the role of a tester for your project making you spend your valuable time.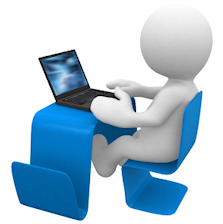 Development Infrastructure
You will hardly find a freelancer who has a stable and robust infrastructure necessary for developing a website or web-based application. In 99% cases, it would be a person having a single computer with an internet connection – with all design and development software installed on the same system. Powerful computers/servers, database servers, fire-walled development environment, virus protection, power backup systems, regular file-backup policy and automated backup systems, multiple operating systems and browsers of different versions – all of these are extremely important for website and web application development – which you will only find with an established company.
Time to Deliver a Project
With a freelance programmer, getting your website or web application delivered in time could be a rare thing. They work at their own speed only when they are able to devote time for your project. Statistics say the time to deliver a web development project for a freelancer is about twice than that of a professional web development company. As you know timing is very important in online business or internet marketing, you should consider availing the services of a reputed web development company if getting your project done in time is critical for your business.
Scalability Problems
Freelancers are seldom prepared to take up even a medium sized project – they can only take up projects which they can handle single-handedly within their individual capacity. If your project is even bigger than a simple few page website, you must think twice before engaging a freelance developer. Working with a web development company with a descent pool of software professionals does not have any scalability issues. Whenever needed, the company can hire new developers or assign additional developers from its existing pool of developers to work on your project ensuring that the project is delivered in time.
Confidentiality Issues
A freelance developer is not guaranteed to maintain your confidential and business-critical information securely. They are usually prone to using your code on another person's project. Intellectual property rights are no more than a myth with a freelance developer. On the contrary, the software developers of a company are bound by the rules and regulations of the company and various laws governing confidentiality, IP rights protection, copyright issues etc. In case of any issues, a software development company can remove the suspected developer (also take legal action if required) and assign the project to another developer so that progress of your project is not affected.
What WebTenet can provide you
We being an established web development company mitigate all the typical risks associated with a freelance developer discussed above. Apart from the cost advantages of outsourcing, here is what we provide to all our clients:
Trust and high degree of business ethics
Guaranteed confidentiality and intellectual property rights protection
Secure, scalable and robust development infrastructure
Virus protection, firewalls and protection against other internet threats
Power backup systems, file-backup systems and automated backups
Well defined coding standards and development practice guidelines
Detail review of code to ensure that it is as per the quality requirements
Cross-developer testing of all web development projects
Established development process and adhere to systematic programming
Pre-defined policy for file naming, folder naming and commenting of code
100% hand coding of all web-development projects
Source-code control wherever applicable
Dependable technical support whenever you need
Adequate computer systems with different operating systems and browser versions
Powerful central servers for web applications and database servers
On-demand setup of special infrastructure if needed
Direct access to the developers by email, chat or phone
Multiple level technical support – any issue can be raised to higher level
If you are looking forward to develop your website or web-based application by engaging a freelance developer, you should seriously consider using a company instead. Using a company will help you avoid the numerous risks associated with a freelance programmer. WebTenet Solutions assures you that your website or web application will be developed in the most professional and trouble-free manner. Since we are based at India, we prove to be more cost-effective than a freelance developer in your neighborhood. Not surprising that many of our clients came to us after failing to get their project done with a freelance web developer!