Website Hosting Services at WebTenet
Along with E-commerce Websites Development, Mobile Friendly Web Designs and Digital Marketing Solutions, WebTenet also provides Website Hosting Services for its clients' websites on dedicated/shared hosting servers. We can help you register a domain name and choose a suitable hosting service for your business website needs. We provide you the required web space and we upload the developed files to the server, configure them as needed make it live.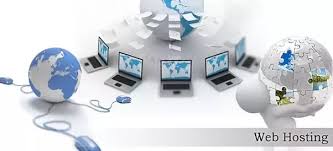 Additional benefit in hosting with us includes our free testing support. Our software testers will test each website apps page thoroughly from the live server to ensure everything works fine on the hosting server. You must choose a reliable website hosting provider for your website hosting needs and WebTenet.Com is here to support you!
Please choose a suitable Website Hosting Plan from the following Web Hosting packages and Contact WebTenet.Com, for a negotiable price.
Silver Plan
Hosting Features
Domains (Single Domain)
Available CPU (2GB Memory)
Available Memory (2 Core CPU)
Local Caching (Available)
Dedicated IP (Unvailable)
SSL (Unvailable)
Sub Domains (Unlimited)
Parked Domains (Unvailable)
Bandwidth (Unmetered)
Storage (Unmetered)
Gold Plan
Hosting Features
Domains (Unlimited Domains)
Available CPU (4GB Memory)
Available Memory (4 Core CPU)
Local Caching (Available)
Dedicated IP (Unvailable)
SSL (Unvailable)
Sub Domains (Unlimited)
Parked Domains (Unlimited)
Bandwidth (Unmetered)
Storage (Unmetered)
Diamond Plan
Hosting Features
Domains (Unlimited Domains)
Available CPU (6GB Memory)
Available Memory (6 Core CPU)
Local Caching (Available)
Dedicated IP (Available)
SSL (Private)
Sub Domains (Unlimited)
Parked Domains (Unlimited)
Bandwidth (Unmetered)
Storage (Unmetered)