PrestaShop is user-friendly open source e-commerce software and comes under Open Software License (OSL). It is developed in using PHP programming language with MySQL database management system.
PrestaShop is very popular among more than millions of its diversified community members, around 270, 000 e-merchants, supporting web developers, translators and contributors those obtainable in 60+ languages worldwide. It has dominated the shopping-cart software market since last decades and is still running with full pace.
At WebTenet.Com, We have an excellent team of PrestaShop Developers with years of experience and a bunch of successfully developed live projects.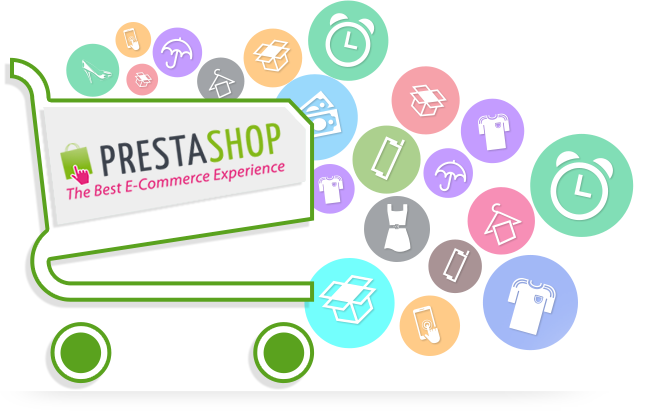 Benefits of Developing your Online Shopping Store in PrestaShop:
It is an open source eCommerce software platform therefore it's free. Hence, high-end eCommerce websites can be developed using this incredible platform at very low cost only need to hire web developers.
PrestaShop customization is very unique and takes care of every business requirement with ease. Hence, a PrestaShop developer can create a website that best meets your expectations and business type.
PrestaShop development provides you the flexibility to easily customize the admin panel for addition or deletion of the eCommerce store features.
Numerous themes are available for customers to choose from and most importantly they are free. Therefore, one can choose theme as per their choice at no extra cost.
PrestaShop software platform is very light weight and fast to deploy even at the slow internet connection.
PrestaShop development enables attractive user interface hence, your eCommerce websites can provide excellent user experience to the end-user.
Using PrestaShop development platform you can create an online shopping-cart instantly. Moreover, the management and enhancement of the eCommerce website can be done quickly and easily.
So, why are you waiting for! Contact WebTenet.Com to hire a highly skilled PrestaShop Developer for your online eCommerce store development project or Ask for a Quote with detail requirements of the eCommerce website and give your visitors the most contemporary shopping experience.