About
WebTenet Solutions

WebTenet Solutions is a website design, web development and eCommerce web-based applications development outsourcing service provider company based at Bhubaneswar, the state capital of Odisha, on the eastern coast of India. We provide responsive websites design, eCommerce web apps development and PHP web-based applications development outsourcing services with a quick turnaround time in a cost-effective manner. Driven by rich experience in mobile-friendly web design, website development and web-based applications software development using PHP with MySQL, we deliver high-performance, scalable and extensible solutions that fulfill your business goals and mark your presence in the competitive global marketplace. We believe in professional approach with personalized care and the best of service that you can expect from your outsourcing service provider company.Our team of web-designers, website developers, web-application and database programmers is a herd of creative minds, dedicated workers, sharp eyes, quick learners and proactive thinkers;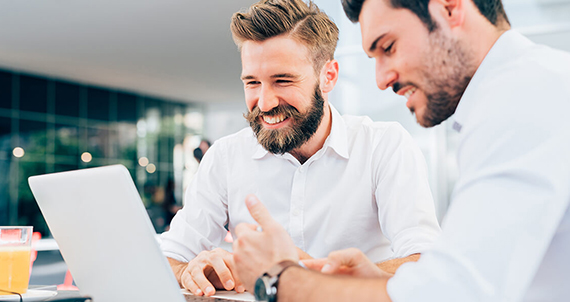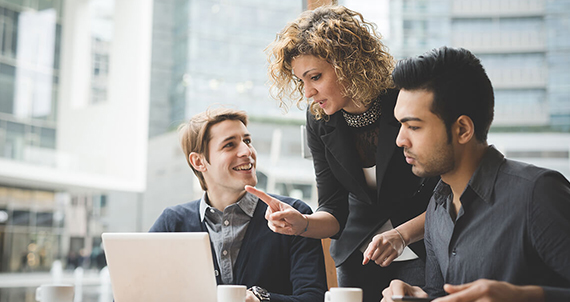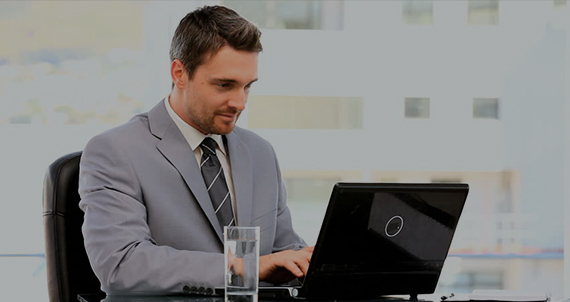 with great passion for building pragmatic web enabled solutions. We do the right thing, do it right way and at the right time; always strive to exceed your expectations; promise less and deliver more. We may not be the cheapest software development outsourcing provider in India, but we're very cost effective in the long run, and we still don't cost you an arm and a leg!
We understand how much your business means to you. We feel involved to help you in the return on investment (ROI) as quickly as possible. We value trust, ethics & long-term outsourcing relationship. Unlike many other outsourcing companies, we don't just work to earn money — we want to give you the best outsourcing experience. We feel glad to deliver you a long-lasting quality website or web-based applications by providing you appreciable time and excellent cost benefits.
We invite you to start offshore outsourcing your web design, website development, programming web applications, database driven dynamic website, e-commerce, web-based solutions, business process automation or application integration projects to us. Relax and save costs of in-house development or local outsourcing. We will spend sleepless nights to solve your problems. Outsourcing your web development projects to us will be a nice experience for you.
Please contact us with any questions, or would you prefer to request a free quote and get started right away?
And remember, always use a quality webhost for a quality website. We do not provide web hosting services ourselves, but can help you to find a good quality web hosting server for your websites or web applications. We can also help you to easily form a business campaign with a professional email marketing program available online.
We thank you for being on our website. Please do browse through other pages of our website to learn more about our responsive websites design, eCommerce web apps development and PHP web-based applications development services, offshore outsourcing business models, and long-term outsourcing partnership options and key factors for a successful outsourcing experience.
Please feel free to send us your feedback.
Our
Project

Out of 100's of web design, website development and web-based software development projects we have completed so far, many are for our outsourcing partners. We will never display them on our portfolio page to protect their business secrets. We have showcased here only a few selected pieces of our recent work we produced for individual clients. We really enjoyed working on each of these, as we do with projects of our outsourcing partners. We are proud our clients are equally happy as our outsourcing partners.
All Works
CMS
Ecommerce
wordpress
TechRE President, Technical Real Estate.
I would say I was really surprised to see how quickly WebTenet could develop a beautifully designed web-based database application for my existing website. I wonder how they could understand what I really wanted to have from the couple of crude drawings I somehow managed to send them. I thought outsourcing is easy as long as you can type on MSN, and I learnt it can be much more easier with people like WebTenet. Prompt, pro-active, always thinking in favor of their clients and very very honest! I am happy I referred them to several of my clients.
NGO Portal Director, NGO Portal
When planning for NGO Portal, I decided I should use WebTenet as they are experts of custom dynamic database driven websites. I was amazed how nicely they did the requirement analysis and developed the website with all features & functions I wanted to have – almost at the cost of what a freelance programmer would have charged. They are well qualified, very professional in their approach, and disciplined. I wish them success in all their future projects.
Job Ecology CHIEF EXECUTIVE OFFICER, JobEcology.com
First of all thank you WebTenet's great team for getting this site up and running in a very short period of time, in a matter of one and half weeks. Even the site is not too exhaustive in terms of functionality it had the multilingual (English/Japanese) challenge, which you guys sorted out perfectly. Great job and will be using your services again very soon for our other projects!
Edustusto President, Edustusto.com Finnish SME's Global Partner
If there is one thing I have learned… it's the importance of quality vendors and the relationships you build with those vendors. These relationships are built over many years, through many experiences, and are based on loyalty. WebTenet has been able to compress this trust process tremendously by their customer-driven and pro-active approach to problem solving and finding solutions in building customized web businesses. Also the timely execution of the task in hand that WebTenet has shown towards Edustusto is really unparalleled.
TRADE SHOW JAPAN PRINCIPAL DIRECTOR, TradeShowJapan.com
It's the people at WebTenet that motivated me to select them as our service provider. They're experienced, and they make up a really talented and dedicated team. They know how to work in tight schedules, so on a social level everything runs pretty smoothly. This means you can rely on them, and focus fully on your own business deliverables.
Asia Business Advisor Chief Manager, Asia Business Advisor
I'm grateful for being pointed to the WebTenet web-business building process. I want to compliment you on the excellent service palette you provide which I believe can help anyone to create a 1st class presentation of their business idea. It was certainly worth the fee charged and enabled me to create a unique business model in a short period of time. As a result, I've had already covered my expenses during the first 2 months of business and building towards stronger future. Once you experience the service and response level of WebTenet, you will want to think twice to use other service provider.
ArtKnapp's Project Manager, ArtKnapp's.
The team at WebTenet was great at taking our project ideas and making them into a reality. We approached them with a series of challenges and areas we knew we could do better and WebTenet found solutions that now save us time and money. Their team adapted as our project progressed and we wanted to expand upon our project again and again. Thanks to everyone at WebTenet for their support and guidance through this project.
Culture Japan Danny Choo Former Product Manager at Microsoft Former Site Manager for Amazon.com
I have been working with the folks at WebTenet for a while now and absolutely love the way they code. They code with the customer in mind meaning that I can easily modify the web-parts that they built for my site. Highly responsive, strongly recommended. Read my blog post on Server Recovery »
Our
Blog

Have a look at WebTenet's Blog for latest PHP Web Development tricks, user-friendly Website Designs and ethical SEO Tips from experienced software professionals.