OpenCart is an eCommerce store management system for online businesses. This software application is developed using PHP programming language and MySQL database management and HTML components. It is freely accessible under GNU General Public License.
OpenCart is very flexible, simple and multi-functional. Though it's comparatively new platform, still has expanded its popularity among e-commerce developers and e-merchants.
At WebTenet.Com, We have a dedicated team of OpenCart Web Developers with years of experience and several live projects developed successfully.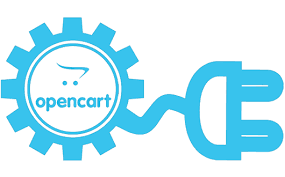 Benefits of OpenCart Websites Development:
OpenCart stores are easy to set up with straight forward process. Non-technical store owners can create a shop with no trouble.
Shopping websites developed using OpenCart applications are lightweight and uses AJAX technology that reduces web page load time and hence improves site speed.
OpenCart admin panel is simple to use and through the store owners can add numerous features like page checkout, shop navigation, quick searches and products easily.
OpenCart supports multi-store function, i.e. allows for managing multiple stores from a single admin panel. Store admin can manage single inventory for multiple stores.
OpenCart is an open source that's why the cost for installation is free. Only the cost of the web developers you have to afford only for design, customization and maintenance.
OpenCart is a platform well known for its high level of functionality. Some of the functionalities like multiple tax zone, payment gateways and advanced reporting system. There is wide range of in-box features. Furthermore, shop owners are able to expand store possibilities with the help of numerous (7000+) extensions.
So, it's the exact time to contact WebTenet.Com to hire a reliable OpenCart Developer for your online eCommerce store development project or Ask for a Quote with detail requirements of the eCommerce website and give your visitors the present-day shopping experience