Offshore Outsourcing originally knocked the door as a primary cost-cutting measure, but now it is increasingly being used as a strategic planning and great tool to aide business outcomes. According to a recent survey, while cost savings are still the major offshore outsourcing benefit, the additional business controls generated by offshore outsourcing process are driving the current trends to website design and development offshore outsourcing providers, particularly for outsourcing services providing companies in India.Offshore software development outsourcing to India is more effective than outsourcing to other countries, in terms of quality, costs, and timely delivery. Apart from small and medium software development companies all over the world, Information Technology outsourcing to India is targeted by many fortune 500 companies today. India's advantage over other competing countries in offshore outsourcing is its vast pool of educated human resource, world-class quality offerings and encouraging Government policies especially for the information technology export sectors. Over the last few years, Indian outsourcing companies have gained great popularity throughout the world. It is not surprising that sometimes the very word offshore outsourcing is seen as a synonym for India.
Advantages of Offshore Outsourcing to India:
Cost Control: Offshore outsourcing your software development projects can save you over 50% of the
operational and overhead costs than in-house development or even outsourcing locally.
Business Focus: Outsourcing allows you to concentrate on your core business instead of bothering about in-house resources. Staffing up to achieve everything in-house can be time-consuming and costly, on the other hand, partnering with an outsourcing provider can be time-saving yet much cheaper.
Availability of Skilled Manpower: With a large pool of experienced and trained professionals available, offshore outsourcing your software development projects offers obvious advantages over in-house staffing and associated costs in recruitment and training.
Zero Upfront Investments: You don't need to spend on acquiring computer systems, software tools, networking and other such infrastructures, unless your project requires any specific hardware/software that your outsourcing partner cannot provide.
Flexible Business Models: When you outsource your projects, you can adopt a business model that suits your goals the best. WebTenet as an outsourcing web solutions provider offers a variety of business models.
Flexible Payment Schedules: When you partner with an outsourcing provider for your projects, you can set up a suitable payment schedule depending on your financial directions.
Edge over your competitors: All the above advantages and cost benefits combined together give you a distinct edge over your competitors in the same business; it's easy for you to overtake any competition.
Long-Term Relationship Benefits: By forming a close association or relationship with an outsourcing provider, you create a permanent cost-effective work force that works for you as an offshore development center and continues to give you compounded benefits in the long run.
Keys to Success with Offshore Outsourcing
In spite of the fact that offshore software development outsourcing brings you in a number of advantages, there are also inherent problems and risks associated with the same. Hiring a team of offshore developers or engage an offshore outsourcing company does not necessarily mean that you will be successful in the deal. Key factors to successful offshore outsourcing play very important role in making your outsourced project successful and give you back the benefits you hoped for.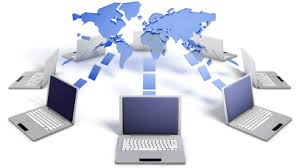 Choosing the right Software Development Outsourcing Provider
Communication with Offshore Development Team
Coordination between In-House and Offshore Teams
Turn-Around Time of Offshore Outsourcing Provider
Availability in case of emergency needs
Monitoring Progress & Project Review
Level of commitment and quality of deliverables
Why Choose WebTenet for Outsourcing?
Finding out a suitable outsourcing web solutions provider could be tedious. It's a jungle out there! We at WebTenet understand what it takes to establish a long-lasting and rewarding relationship with an outsourcing service provider. We're sure that outsourcing your website design, web development and web-based applications development projects to us will prove as a good experience for you. We promise to provide:
Core industry experience and wide domain knowledge.
Technical Expertise and platform versatility.
High quality work and timely completion of your projects.
Professional approach and strong business ethics.
Quick understanding of your needs and further refining.
High degree of confidentiality to all business critical information.
Flexible work hours in various time zones.
Flexible Business Models to suit your budget and project requirements.
Long term Outsourcing Partnership relationships
Proactive project management.
Dependable and on-demand technical support.
Direct contact with development teams via phone, email or chat.
Mitigation of typical risks associated with individual freelance programmers.
If you have never outsourced a project before, you may find the idea a bit stressful. A number of questions may popup in your mind, such as "How can I know that the project will get done? How can I be in total control when people working on my projects are so remote to me?"
We understand your concerns. Feel free to contact WebTenet or ask us for a free quote, we'll prove that you can fully depend on us just as you would with the programmer in your neighborhood. We assure you that all your projects will be executed as per your specifications and instructions. It will not take long before you realize that your concerns were not well-founded.