We understand that every software project has its own specialties. Different types of web development projects require different business models. Our business models have been formulated keeping "flexibility of operation" in mind. Depending on your business needs and financial directions, you can choose any business model that suits perfectly for your website design and development projects.
Time and Material Model
In this model, we offer to execute a software project with a variable cost depending on the efforts spent and other resources consumed, such as purchase of any 3rd party software or project specific hardware (other than computer systems). This type of model is most suitable for projects which are not very clearly defined, and are likely to follow the 'Evolutionary' or 'Spiral' development model. You are billed as per the actual amount of efforts spent on designing, development, programming, setup & configuration of the web based software projects. The development life cycle is controlled by your inputs and direction. There are no hidden charges or any other additional costs involved. This provides you complete independence and flexibility to get the project developed end-to-end as per your budget provisions. Before any such project begins, we provide you the effort estimates, project timeline, material/resource estimates and other vital figures to help you decide on financials.
Hourly, Weekly or Monthly Charges Model
This business model is most suitable for maintenance and support projects. We offer 24 x 7 technical supports for maintenance projects that are already operational. Services may include server maintenance, database maintenance, backup or restore and crash recovery, bug fixing and changes or enhancements. Such projects are billed on hourly basis depending on actual hours spent. We also operate in fixed weekly or monthly charges model where there is a commitment of a minimum number of hours of service per payment period. Any additional hours spent are charged extra. The weekly and monthly charges models are usually cheaper in comparison to hourly charges model.
Fixed Price Model
In this model, we offer to execute a software project at a fixed price. This model is generally followed where the project specifications are clearly defined and the software development life cycle can closely follow the waterfall model. Ideally, the client has a well defined SRS (Software Requirement Specifications) document and has defined all other details like technology platforms, database model, software architecture and other required technical aspects. We undertake such projects with a fixed price quote and deliver them in due time with best quality.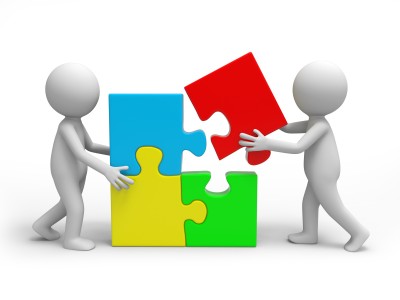 Occasionally, a fixed-price project may require additional programming work due to change or addition in scope during the development phase. Under such circumstances, it is possible to revise the fixed-price based on the new scope of project or continue development within the scope & fixed price and then switch to another model such as hourly charges model. Overall goal of the team is to minimize the additional cost due to scope addition, in whichever model it suits the budgets of the client.
Dedicated Team Model
This business model, sometimes called offshore development center (ODC) or offshore developer team (ODT) model, is most suitable for overseas software partners, however can be adopted by individual professionals too. We provide dedicated personnel like web designer, developer, programmer, tester or a whole development team having expertise in the required technology platform. You are free to choose your team by interviewing them or taking a competence test. The dedicated team works under your complete control. We provide all other infrastructure like workspace, computer furniture, computer systems, consumables, uninterrupted power supply and high-speed internet connectivity. Any specific hardware or 3rd party software required for your project will have to be borne by you. This model lets you have your own offshore development center under your control. All software professionals in the dedicated team work under your instruction and are directly accessible by email, instant messenger and phone, anytime you need them. It is your responsibility to keep them busy, monitor their work, project progress and performance. If you are not happy with a team member, you have the full liberty to interview another and replace without any obligation. The dedicated team will be available to you at a fixed salary per person per month.
Turnkey Model
This model is usually suitable for medium to large sized projects where the requirements and initial software plans and designs are already provided by the client, but the software is planned to be developed in multiple phases. We offer to execute such projects on turnkey basis. Each phase in the turnkey project can be based on either a fixed or time-and-material pricing. Payment terms are framed on a per phase basis with mutual agreement. Terms and conditions of one phase may differ from another.
Hybrid Model
Sometimes, a project may not fit into any particular model due to the nature of the project or your special business needs. Under such circumstances, we can offer a suitable combination of these models making it a 'hybrid model', which offers you maximum flexibility and cost benefits. For example, part of a project can be executed in a "Fixed Price" model and rest can be taken up in "Time and Material" model.
In case this sounds confusing or you want us to help you find out a suitable outsourcing business model for your web-development project, please feel free to contact WebTenet, we'll be happy to help you!